FSRT
Finish Screw With Reverse Thread
Exterior Corrosion-Resistant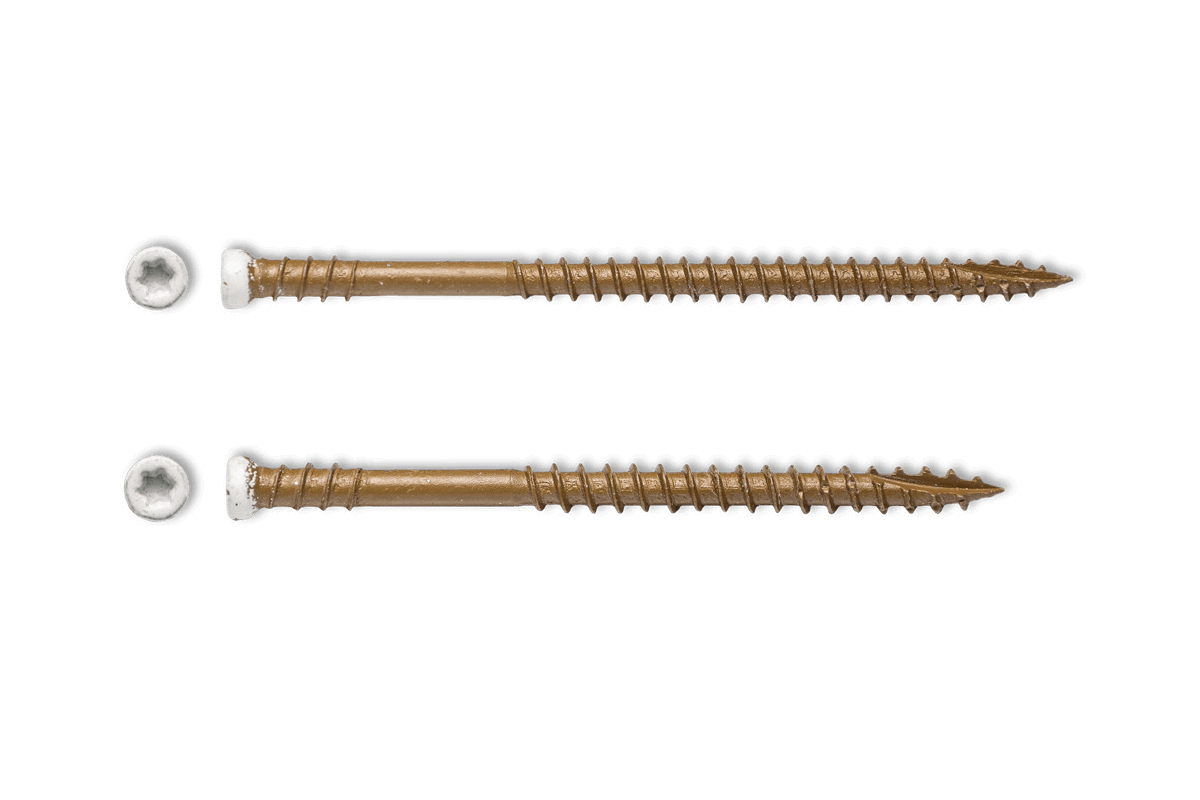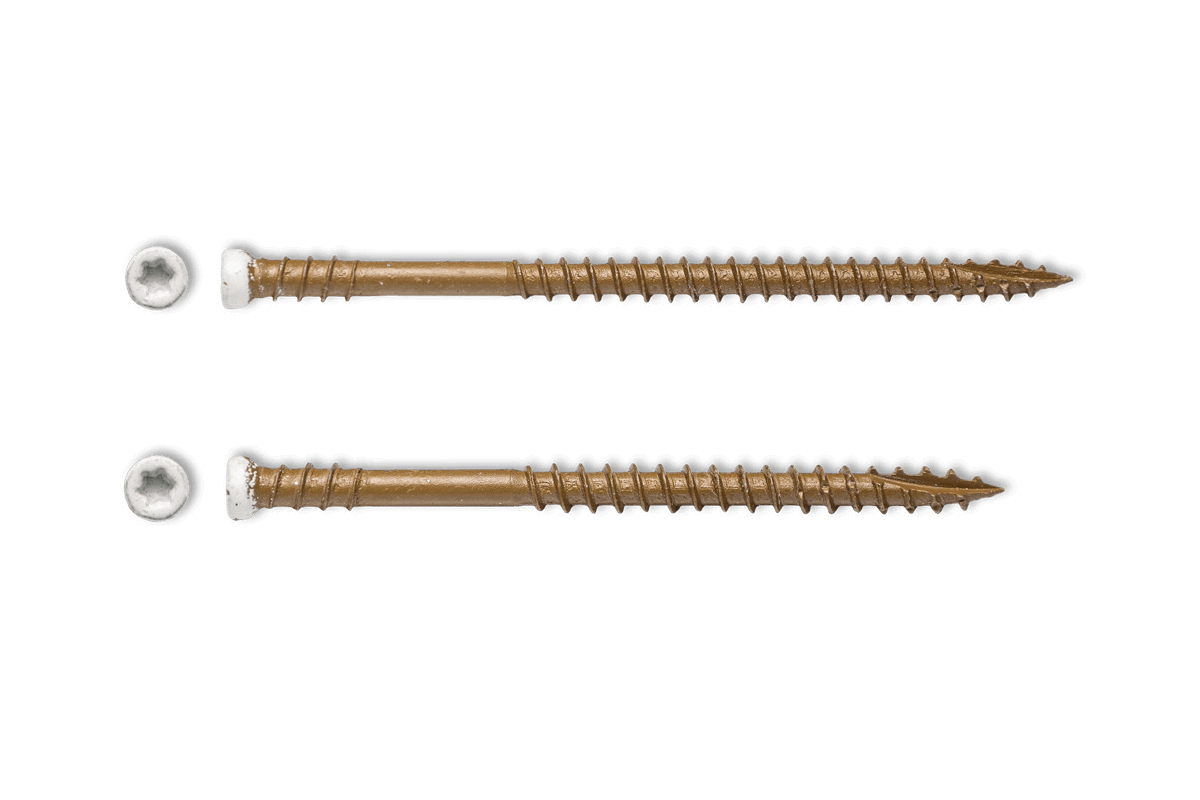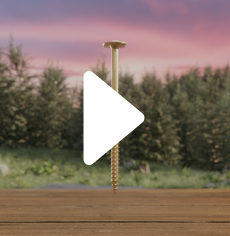 FSRT
Finish Screw With Reverse Thread
Exterior Corrosion-Resistant
Material
Heat-treated hardened steel
Sizes
#7 x 2-1/2" and #8 x 3"
Color Options

Compatible with treated lumber, but areas within one mile of saltwater, near swimming pools, exposure to corrosive chemicals, or other areas where corrosion is more likely to occur, such as livestock confinement, using the proper size, grade and type of Big Timber Stainless Steel Fasteners should be considered if available. FSRT is not available in stainless.
Common Uses Include
• Finish & Trim work
• Composite and cellular PVC Trim Boards (interior and exterior)
• Interior MDF trim installation
• PVC brickmold on exterior doors
NOTE: Always follow lumber manufacturer's recommendations.
Benefits and Features:
• Heat-treated hardened steel for high tensile strength and high shear strength
• ACQ compatible coating for exterior or interior use
• Designed specifically for use in composite and cellular PVC trim material
• Reverse thread prevents "mushrooming" in composite and cellular PVC trim material
• Deep six-lobe star drive recess eliminates stripping, cam-out and end load
• Handles 2X the torque as Phillips or Square Drive while extending the life of the bit
• Available drive and shank sizes: – T10 (#7 /0.112 in)
– T10 (#8 /0.119 in)
• Type 17 tip for faster precise starts which eliminate "walking" and reduces torque for easy installation
– Provides for easy insertion without pre-drilling
• Tiny head makes the screw almost disappear beneath the surface for a clean finished look
FSRT Product Options
| DIAMETER/DRIVE | LENGTH |
| --- | --- |
| 0.122" / T10 | 2-1/2" |
| 0.119" / T10 | 3" |