VEN
Stone Veneer Screw
Exterior Corrosion-Resistant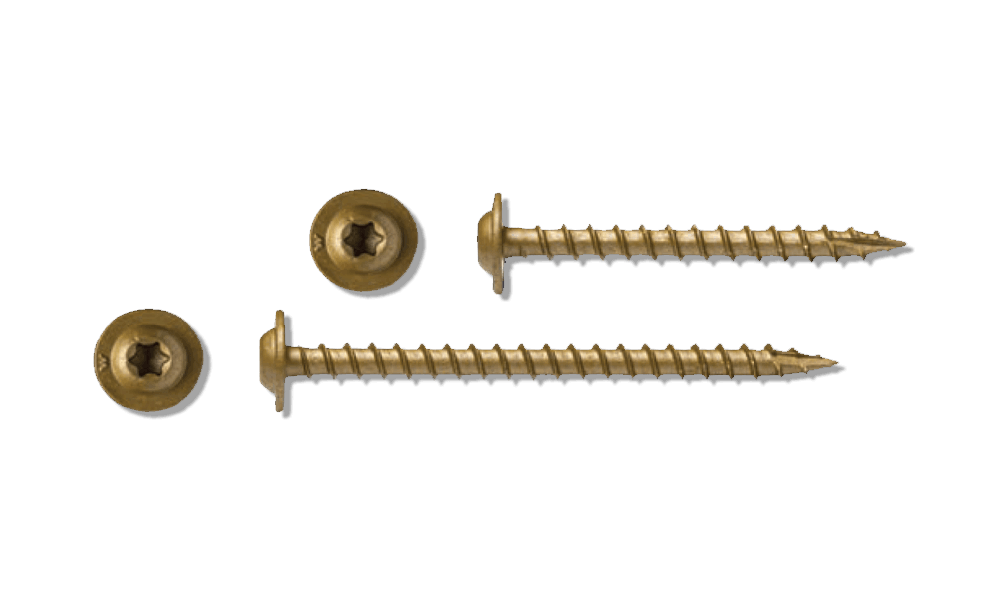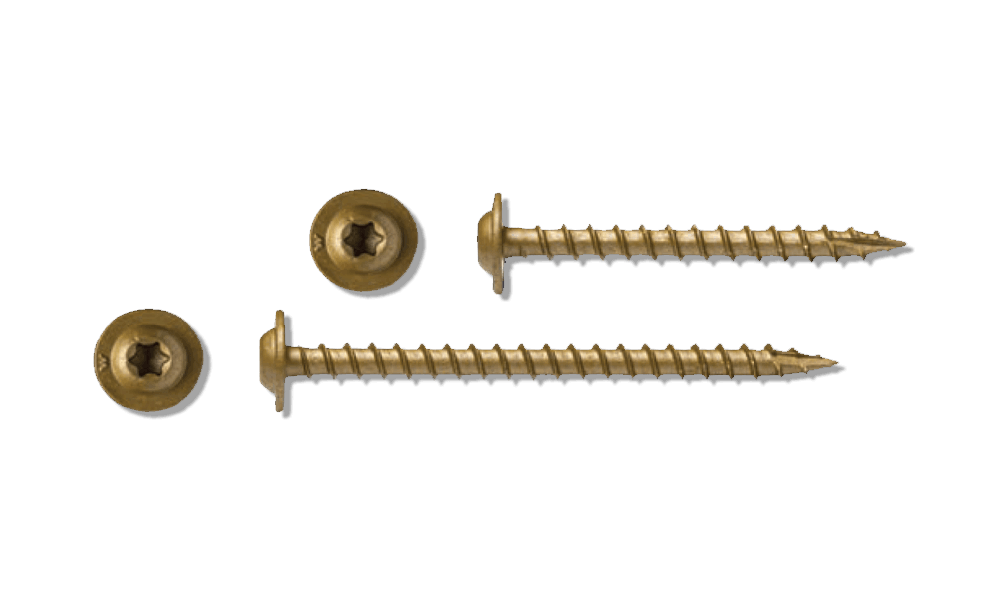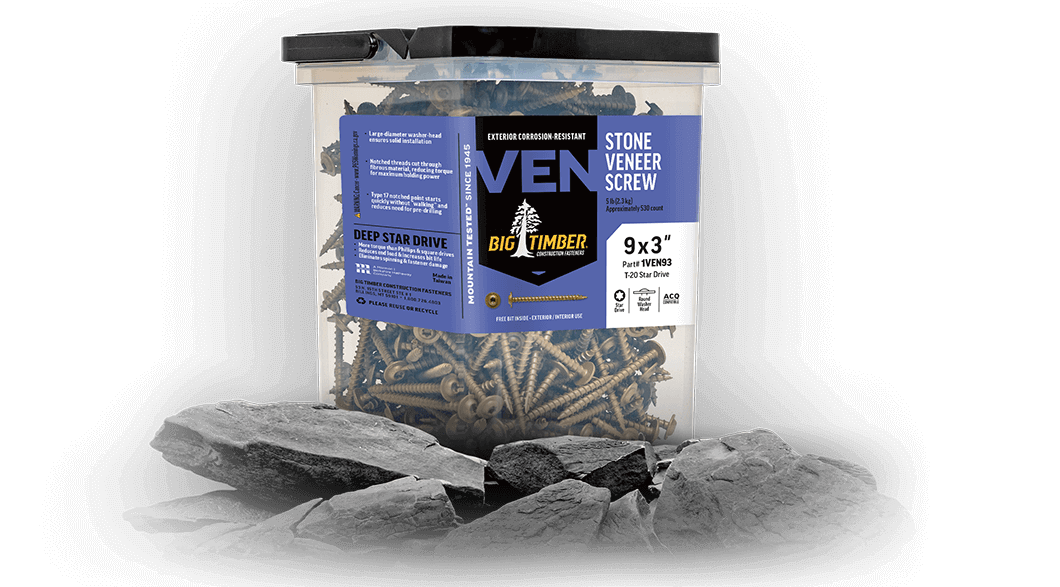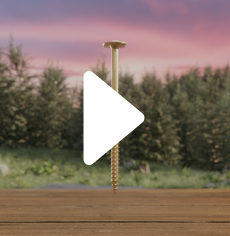 VEN
Stone Veneer Screw
Exterior Corrosion-Resistant
Material
Heat-treated hardened steel
Size(s)
#8 x 1-5/8" to 2-1/4"
Color Options

Compatible with treated lumber, but areas within one mile of saltwater, near swimming pools, exposure to corrosive chemicals, or other areas where corrosion is more likely to occur, such as livestock confinement, use the proper size, grade and type of Big Timber Stainless Steel Fasteners. Stainless available as SCTX.
Common Uses Include:
Log Construction
Timber Frames
Laminated Beams
Girders
Ledger Boards
Stair Rails
Deck Posts
Fencing
SIP Panels
Pole Barns
NOTE: Always follow lumber manufacturer's recommendations.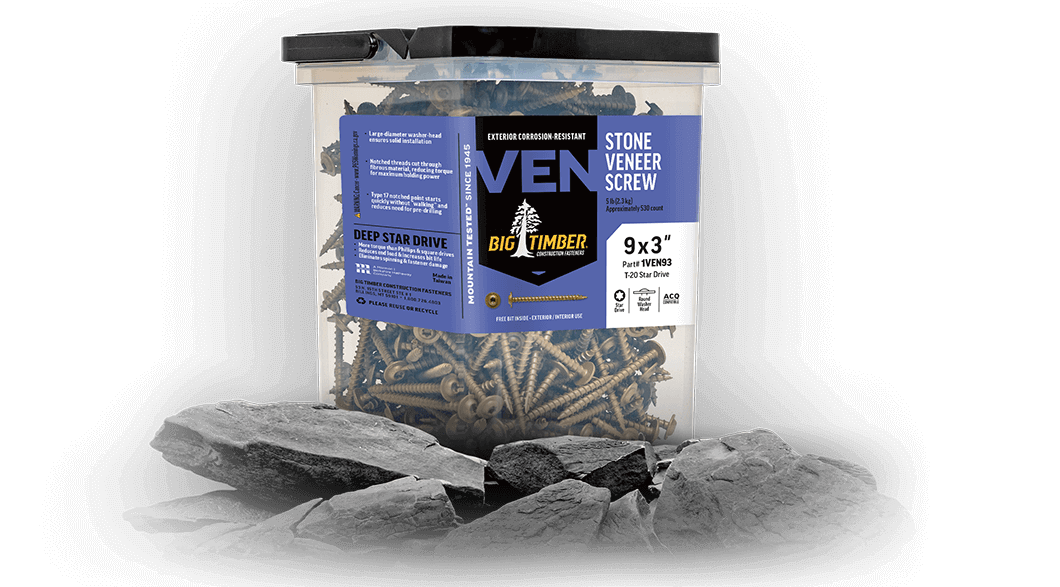 Benefits and Features:
Heat-treated hardened steel for high tensile strength and high shear strength
Triple Layer ACQ Compatible Bronze Coating for Exterior or Interior use
Deep Six-Lobe Star Drive Recess reduces cam-out end load. Handles twice the torque as Phillips or Square Drive while extending the life of the bit.
Built-in washer head for increased pull through strength
Under-head cutting nibs to aid in self countersinking
Aggressive knurl enlarges hole to reduce splitting and drag to help draw lumber together
V-Cut notches on threads to cut fibers for easier insertion at lower torque
Type 17 tip for faster precise starts which eliminate "walking" and provides easier insertion without pre-drilling
Aggressive Thread for great withdrawal strength
Structural Lag Screw backed by certified independent testing (TER 1907-01) (Acceptable alternative to galvanized lag screws)
International Building Code and International Residential Code Compliant
VEN Product Options
| Diameter / Drive | Length | Average Ultimate Load |
| --- | --- | --- |
| 0.199" / T20 | 1 1/4" - 2 1/2" | 480 lbf (Shear 415 lbf) |
| 0.145" / T25 | 2 1/2" - 3" | 885 lbf (Shear 680 lbf) |